Latest News
October 9, 2017
The Emily Carr String Quartet perform a concert of contemporary music for string quartet with special guest Marion Newman (mezzo soprano). The program includes "Freycinet" by Robert Coe, "Tōrino" by Salina Fisher, Geoffrey Hudson's "Suite from the Quartet Project", "Theophilus" by Demian Rudel Rey and a World Premiere of "Klee Wyck Woman" by Vancouver composer Jennifer Butler with text by Janet Marie Rogers. This concert is presented as part of ISCM World New Music Days 2017 in Vancouver.
August 4, 2017
The ECSQ start their 2017/18 season with "Symmetrical Soundscapes" a concert featuring Bartok's String Quartet no.4, Haydn's String quartet op. 76 no.5 and "Tōrino" by New Zealand composer Salina Fisher.
The ECSQ's 2017/18 season: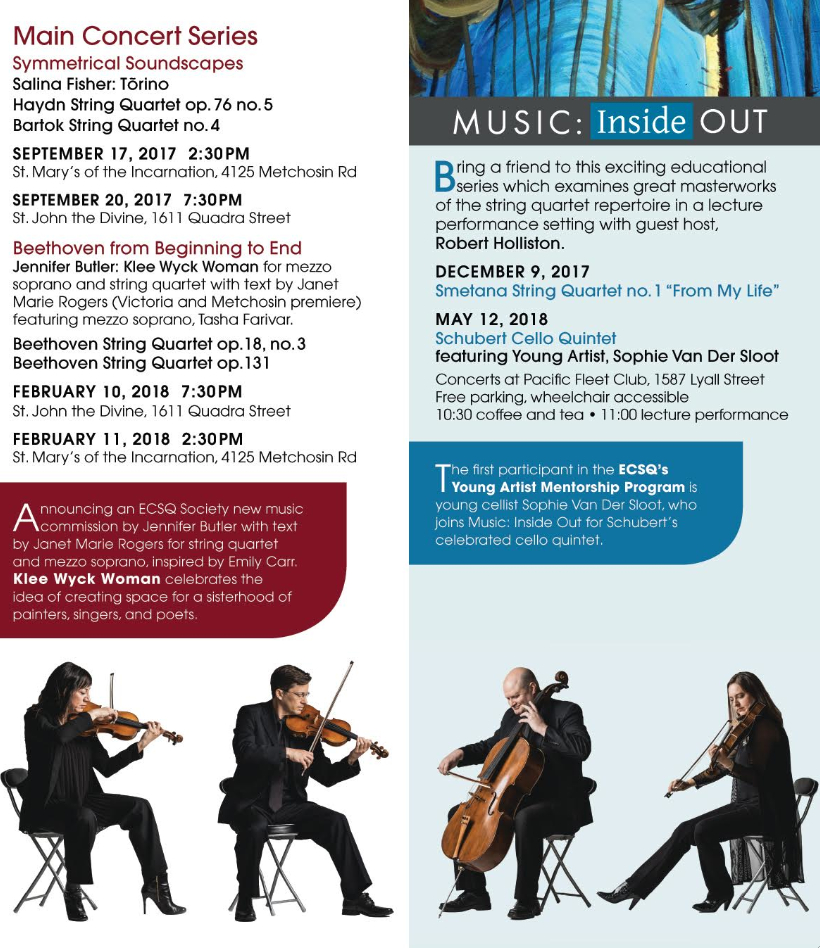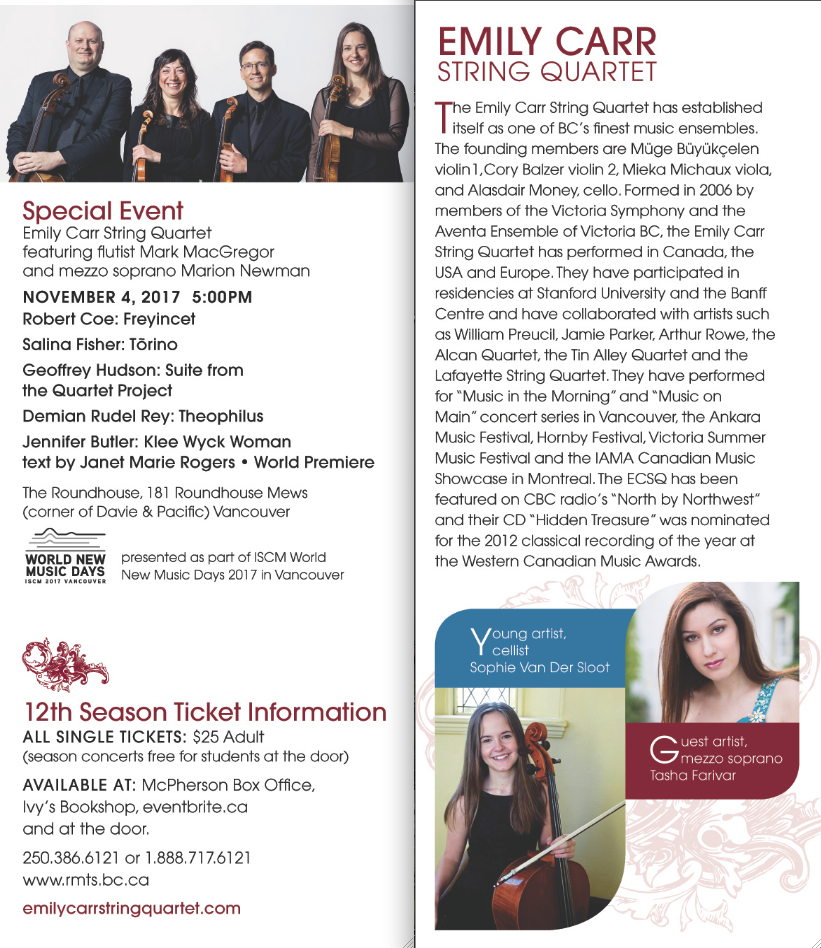 June 17, 2017
The Nanaimo Conservatory of Music presents THE 7TH ANNUAL VANCOUVER ISLAND CHAMBER MUSIC FESTIVAL VICMF Artistic Director Pippa Williams has carefully curated an eclectic and thrilling group of professional ensembles for the VICMF's 7th season. Come and enjoy chamber music performed by professional artists in intimate settings! The concerts will take place on two days at two venues: • Friday 23 June | 7:00 pm | St. Paul's Anglican Church Trio 211 & Emily Carr String Quartet • Saturday 24 June | 2:00 pm | Harbour City Theatre Victoria Brass & Ad Mare Reed Trio • Saturday 24 June | 7:00 pm | Harbour City Theatre Fringe Percussion & Marina Hasselberg/Cathy Fern Lewis.