Latest News
September 10, 2018
The ECSQ begin their 13th season with a concert commemorating the 100th anniversary of the first World War. The program includes: Suk, Meditation on the old Czech Chorale 'St Wenceslas', op. 35a, Bartok, String Quartet no.2, op.17 and Edward Elgar's String Quartet in E minor, op. 83.
The ECSQ's 2018/19 season: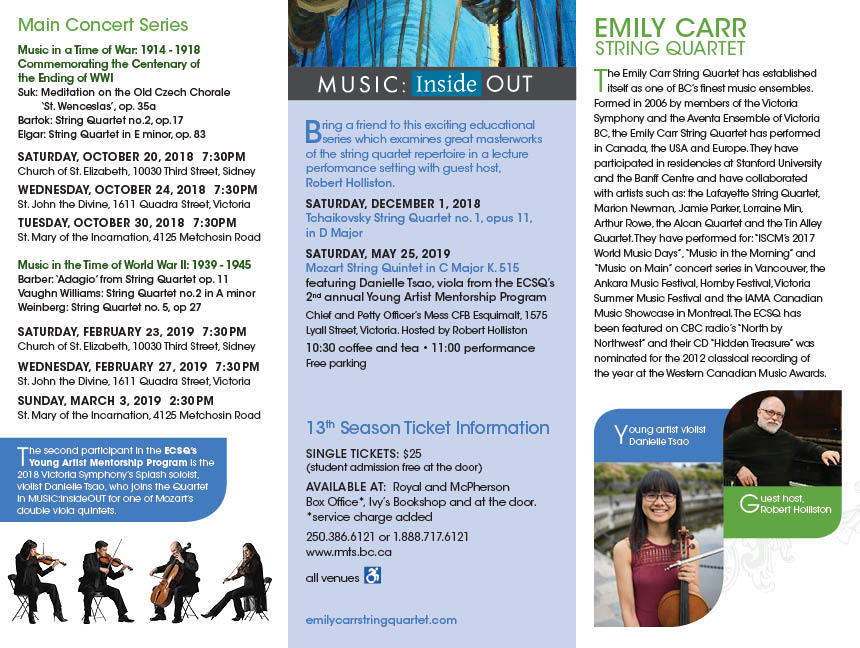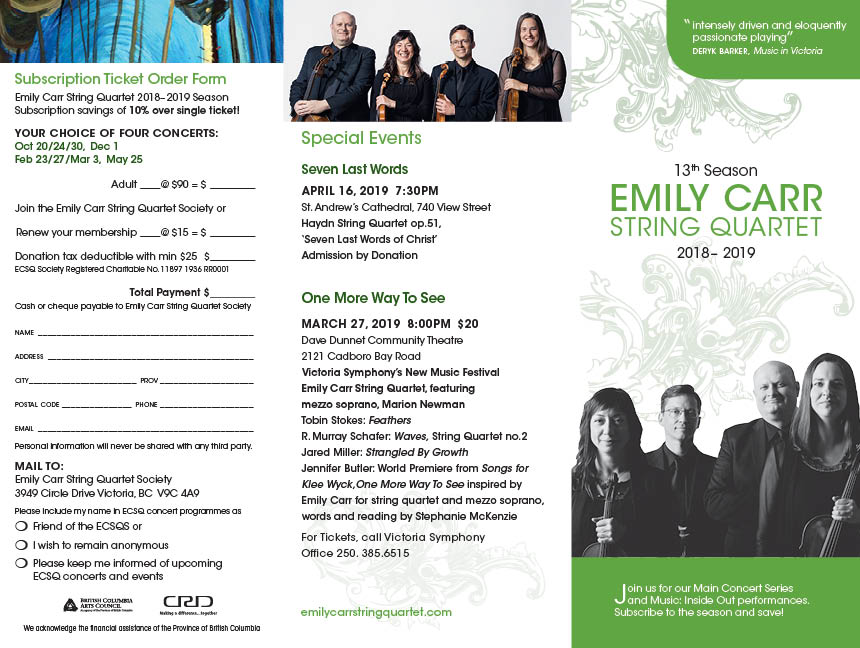 June 26, 2018
The Emily Carr String Quartet perform an afternoon concert at the Sooke Harbour House. The program includes Beethoven's string quartet Op. 18 no. 5 in A major, Variations on "I Got Rhythm" by George Gershwin (arr. Naughtin) and Dvorak's quartet in F major op. 96 ("American")
April 20, 2018
The Emily Carr String Quartet and guest host Robert Holliston explore Schubert's String Quintet in C Major. This presentation of "Music: Inside Out" features the first participant in the ECSQ's Young Artist Mentorship Program, cellist Sophie Van Der Sloot.